Dog Training on the Homestead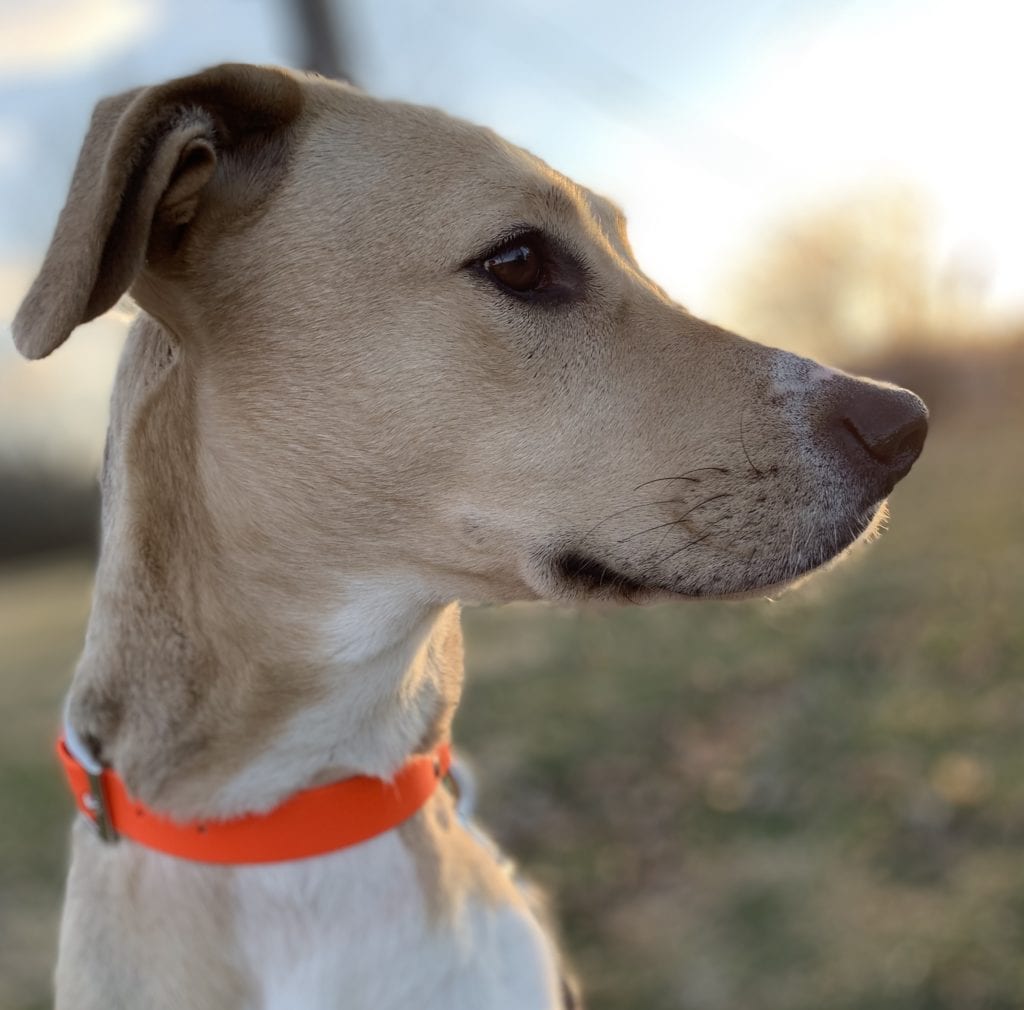 Progress, not perfection: Farm dog training
When we moved to our homestead property, we talked of getting a family dog at some point. Both my husband and I had had dogs growing up and into adulthood (our Black Lab, "Pelé" was our first dog as a couple) but we've never dealt with a situation that required real "dog training". There was a lot to learn on our new homesteading adventure. Little did we know, having our first family dog would be the biggest learning experience of all.
Love at first sight.
One day I was at our local farm supply store and there she was. A local rescue had a handful of dogs at the store for the day, with the hopes of finding them homes. As soon as I set my eyes on the most beautiful hound dog-mix, immediately, I was drawn to her. I called Chris to say that I think I had found our dog! Probably only to appease me, he brought the kids to the store. We all were in love with her and soon on our way to the homestead with "Dodger" dog.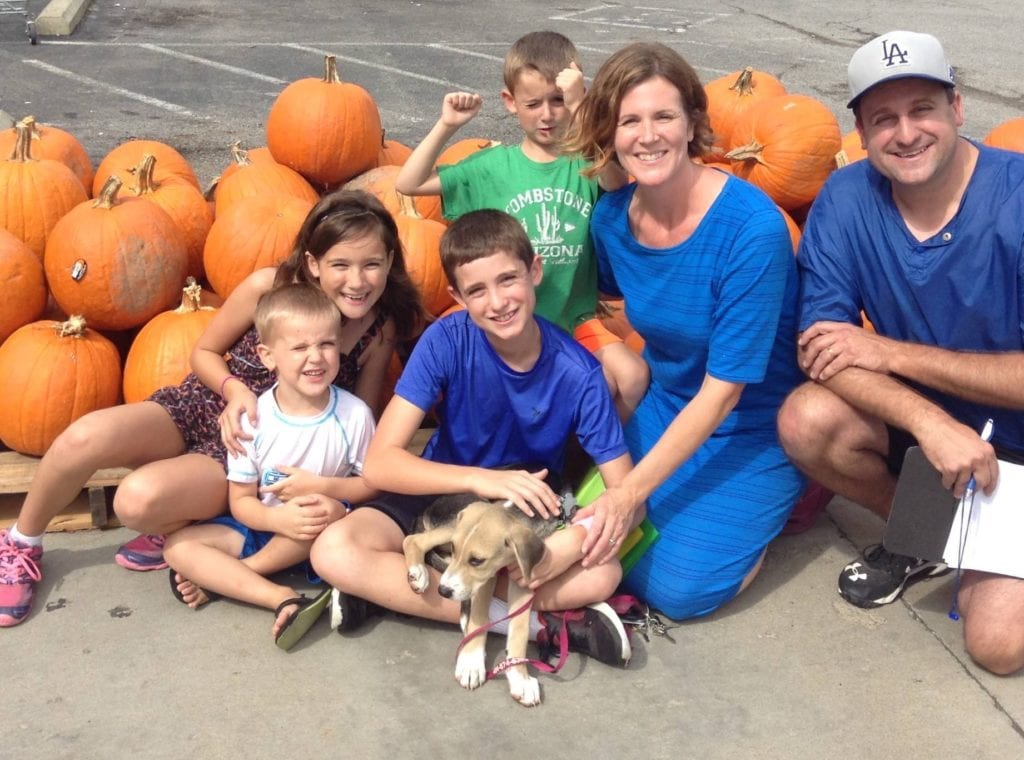 A persistent pup.
She was very persistent, energetic, and just as strong-willed as she was physically strong. She walked us! Visitor? The excitement seemed to take forever to wane for her- and it was exhausting. There were times I wondered if we were the right family for her- but we took puppy training classes and were just as persistent in trying. We had bathroom issues with her that we just couldn't understand. It seemed like it was a part-time job just taking her out. There were so many times, she would be taken outside to walk for awhile and she would come back inside, run to the back of the house and relieve herself shortly after. We found out it was likely, "submissive urination". She also would randomly start shaking with anxiety… when nothing was going on. We couldn't always put our finger on where the anxiety was coming from. Forget the vet. She had been to two different clinics. Each one wanted to sedate her heavily just to trim her nails. Forget touching her paws. "Some dogs just need daily medicine. Your dog is one of a very few." When you hear animal "experts" say things like this, it makes you really narrow your scope of what "can" be done. When she would unexpectedly run out of the house, we'd say a prayer for her safe return. She'd bolt like a streak of lightning and were always amazed we ever got in contact to bring her home. We were at a point where we just weren't sure what to do- except that we NEEDED to DO something. For her AND us. It had been over 2 years of this.
Thank goodness for an expert in the family.
I messaged our cousin, Sandy, who is a professional dog trainer and owner of Windy Ridge Farm Dog Training, LLC. Recently, we thought we couldn't do much more and were at a loss. She suggested bringing Dodger to her, working with our dog through some specific training geared toward the issues we were having. She was sure some training and consistency would be just the "medicine" she needed- and would teach us what to do. This seemed like our last hope- but it felt like the best kind of hope.
A journey worth taking.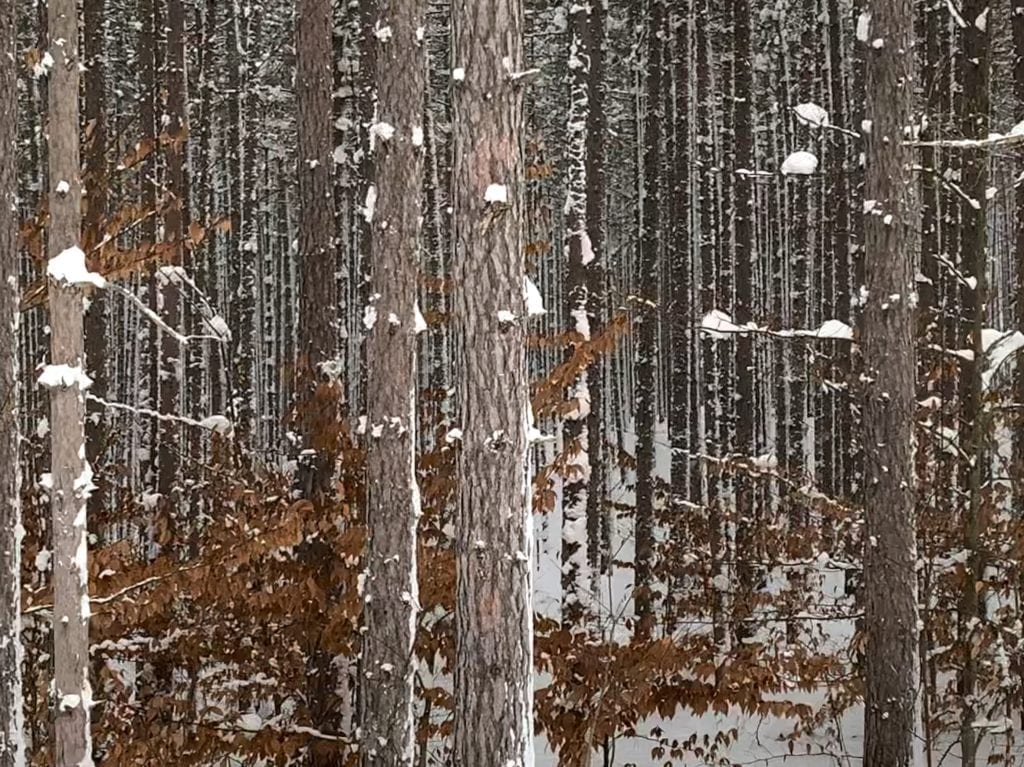 Chris drove our dog for hours and hours from Kentucky to snowy northern Michigan braving icy roads to our beacon of hope. Our dog, Dodger, spent 3 weeks away at Windy Ridge Farm making progress each day through intentional practice. Directly from this experience, it was clear she was receptive to looking for us for cues as to what she was supposed to be doing once she got home. One of the big issues for Dodger is, if she doesn't know what she's supposed to be doing, she gets anxious. She is wonderfully bright and needs structure. Sandy explained that we as humans try to comfort dogs who shake and seem anxious with soothing words… except it only reinforces this behavior. Dodger doesn't understand our language. It sounded like, "Good dog… good dog… your shaking is fully acceptable. You are doing just fine!" We now don't say anything, don't make eye contact, and redirect with some leash walking. It gets her mind off of things, she quits shaking, and refocuses on us! She pays attention to what she's supposed to be doing. Outside intervention! THANK YOU!

Taking home Dodger, and homestead homework.
Both Chris and I had concerns over whether we were capable of doing a great job after our dog got home. Our cousin reminded us that we will do just fine! She even sent us this really good bit of advice from Chad Mackin, a dog trainer, who does a podcast called, "Something to Bark About." Since bringing her home, we've been using the techniques from Dodger's professional trainer to be consistent. We've learned tips, that are so easy- yet we had not thought of them. We can finally touch her paws without her getting upset- which means we can clip her nails ourselves! One of the best gifts is that Dodger walks so much better on a leash. She respects space so much better and we are able to walk loose-leashed. It's wonderful to NOT be worn out from a pulling, unfocused dog. Yesterday, she broke loose from her line outside, while having some bathroom time. Surprised to see her running way out in the yard, I called, "COME!" And she did! This was the first time she had ever followed directions in this situation. We can't express our gratitude enough. Thank you Windy Ridge Farm Dog Training- who "believes that every owner and dog deserves that special bond that is unique to the human/canine relationship." Accepting outside help is needed sometimes. We highly recommend it!
If you are in Michigan and need a good dog trainer, please contact: