When Life Gives You Ice, You Fish
It's not often that it gets this cold in Kentucky… but boy was this winter frigid. The gentleman who used to own the farm told us that they had not had ice on the pond like this since the late 1970's. So when Chris noticed the ice was getting pretty thick, he unpacked the ice auger he used when we lived in the upper midwest and tested the (frozen) waters.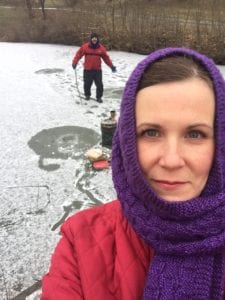 The first weekend after a long cold snap we had about 3 inches of ice. The second weekend, as the cold snap continued, the results were amazing. We had 8 inches of ice!
It's important to know your pond if you're going to try to go out on the ice. Not all ice is "safe" and not all ponds will give you "safe" ice. If your pond is stream fed, you're best to stay away. Moving water doesn't like to make solid ice. Always err on the side of caution.
Chris' colleague, Derrick, had only been fishing one other time in his life and never got a bite. We invited him out for a day on the frozen pond and the pictures say it all. Nervousness and uncertainty that came with stepping foot on frozen water turned into pure joy as Derrick landed his first fish, a very nice crappie. We didn't even know there were crappie in the pond until that day of ice fishing.
Derrick, Chris and two of our boys fished all day hauling in about 25 fish including a channel catfish and whole lot of panfish (crappie, bluegill and pumpkinseed sunfish). Amy spent the beautiful, sunny day skating across the fishing hole.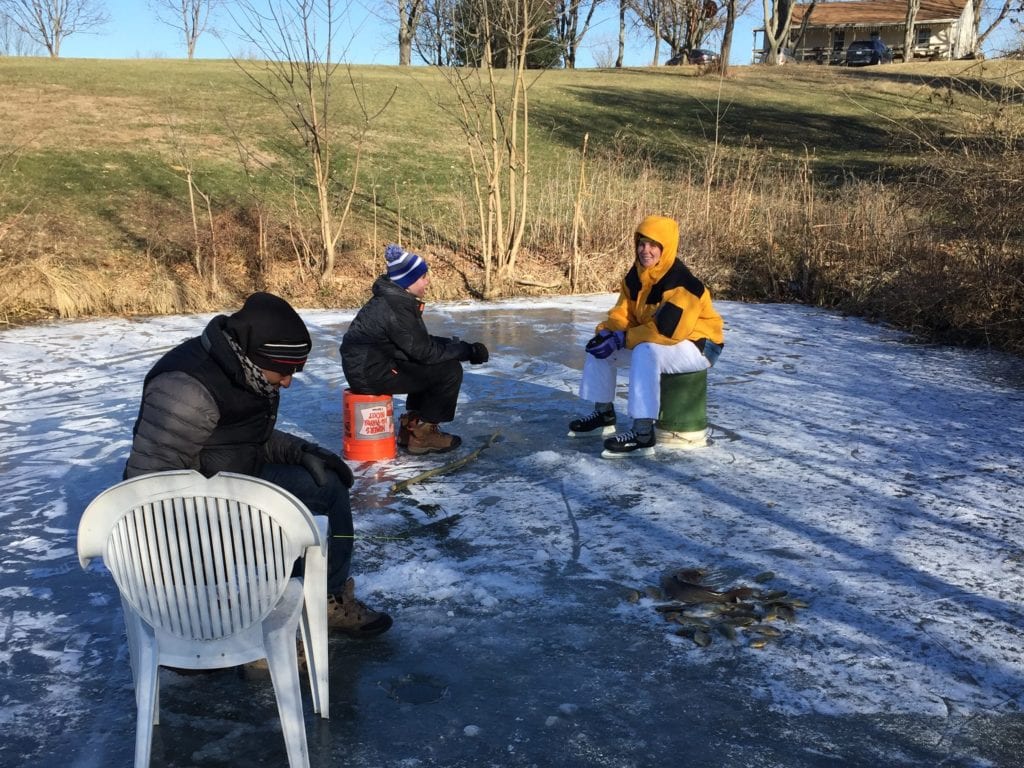 Chris filleted the catch and put them in the freezer until we could land enough to have a fish fry (he learned how to fry fish from his Uncle Joe who's a legend in Northern Michigan).
Farm life is fun, even in the coldest part of winter. When life gives you ice, you fish.