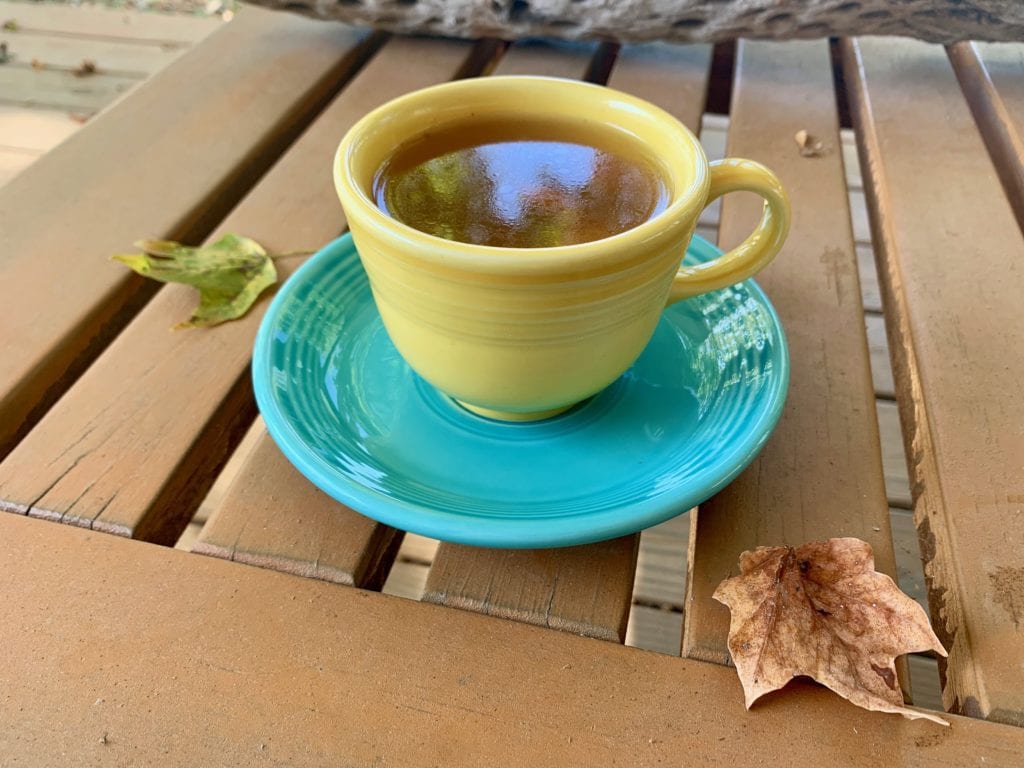 Making bone broth from scratch was much easier than we ever imagined.
We've been easing into homesteading with the mindset of using what we have on hand and trying new-to-us things as we are ready. We harvested a half-dozen of our first meat birds over the summer. I saved the bones after meals and simply put them into freezer bags as we went. After summer rolled on out and fall brought it's cool air and leaves, I decided it was time to bring out those bones and make some bone broth.
Benefits of bone broth
I've been reading up on the benefits of bone broth. Something that really caught my eye, was that the long simmering of the bones releases beneficial gelatin. Gelatin has been found to be very beneficial to health in a variety of ways. My two main reasons for making this broth was for A). Boosting the metabolism and B). Gut health. If we are being honest, we could use the joint and bone strengthening aspects too. You can't go wrong trying this out. It is so easy and budget-friendly. You can make a big batch, use it for dinner and either freeze the rest or pressure can it to use later. The best thing is, once you know the basics of making bone broth, you add what you want to add to it for flavor. Whatever you have on hand is a good start.
What you need to make bone broth:
2 ½-3 lbs. Of chicken bones or cow bones
Enough water to cover the bones by 1"
2 TB of apple cider vinegar (white vinegar works too) 

Recommended optional (flavorful) add-ins: 
2 large thick-cut carrots
2 celery stalks (with leaves if you have them)
1 TB minced garlic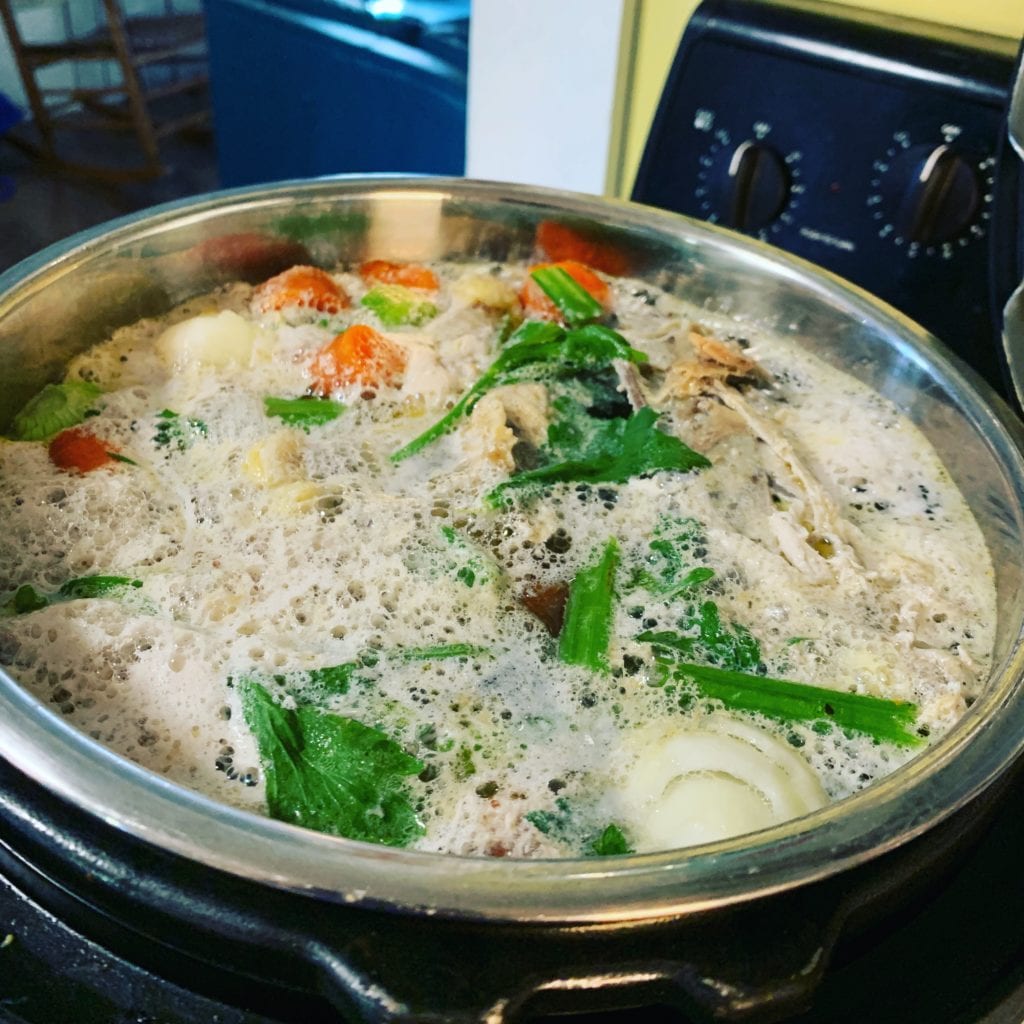 Here's what you need to do to make bone broth from scratch:
Add the bones to a large stock pot (I used an Instant Pot, which worked fine. It only goes up to 20 hours, so just stop it and add the additional time). Add cool water to cover by one inch. Add vinegar. Let sit for 30 minutes. Add carrots, celery and leaves, and garlic. Bring to a boil, then reduce to a simmer (or "slow cooker" mode) for 24 hours. The long simmering process draws out the good stuff from the bones. I actually left it about 28 hours as we had things going on.
Toss out the bones. Strain through cheesecloth (or a colander if you don't mind some bits). Toss out the vegetables.
You can also choose to raid your spice rack or fresh herbs after the long simmer.
Black pepper & salt are my usual "always" choices, but you could always add others.