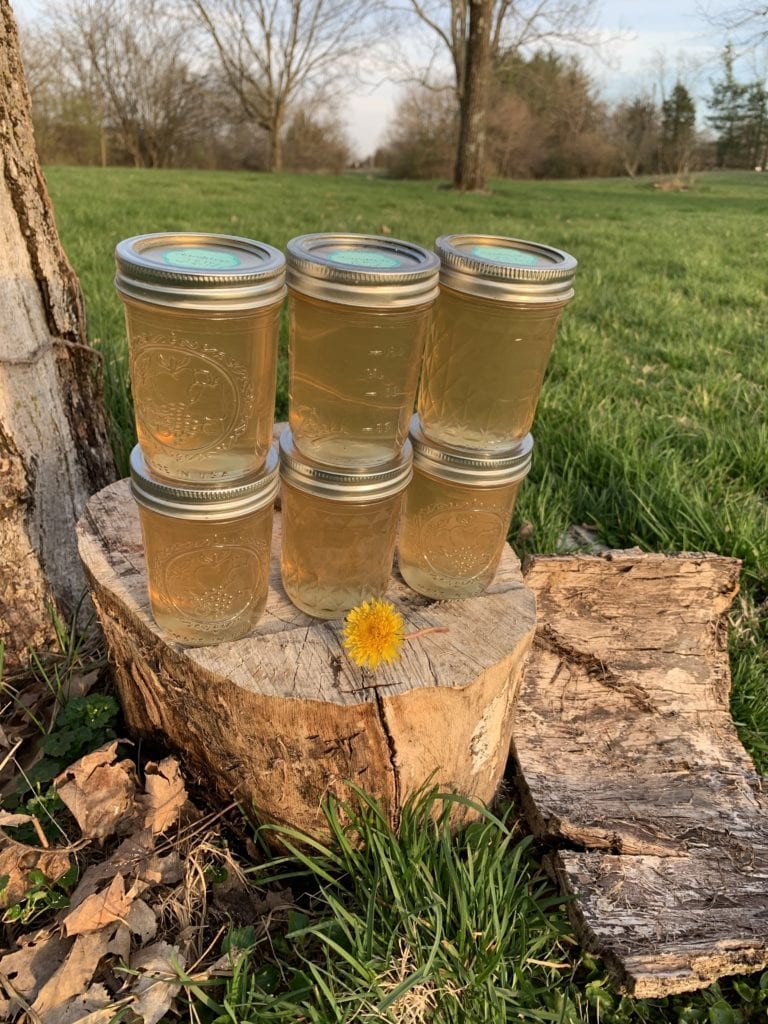 Dandelions begin growing here just before we are about to get serious with the spring garden. They take all of the built-up cabin-fever energy and beg to be picked before the lawn mower hits the ground. There is a large space on our property where we haven't had much success with growing anything but green grass and natural weeds. We used these "weeds" last year to make a hopeful batch of dandelion jelly- but it was actually the consistency of syrup. While the syrup was amazing, I've adjusted the ingredients this season to have a soft jelly consistency. Sweet, yellow, nostalgic, and mild- this dandelion jelly is as good, as it is easy to prepare.

How to make Dandelion Jelly:
Ingredients:
2 cups of dandelion heads (greens removed as much as possible)
4 c. water
4 c. granulated sugar
1 box powdered pectin
2 TB. lemon juice

Pick chemical-free dandelion heads to fill 2 cups. Try to remove as much of the green as you can, as the green is bitter. (I did have the green base of the flower attached without noticeable effects). Wash the flower heads, soak and rinse to release any bits of nature clinging to them. Place rinsed flowers in a large jar.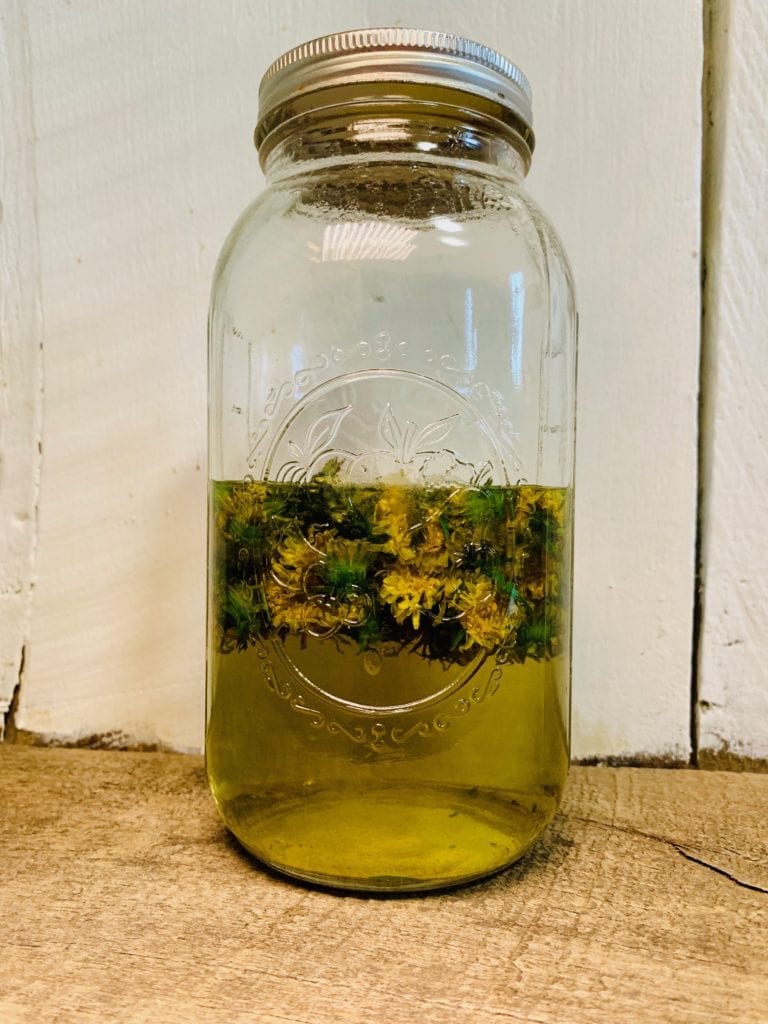 Boil 4 cups of water and pour over the flowers. Cover the jar and let the flowers steep, creating your "tea" base. Allow the jar to completely cool. You can wait until the next day to prepare the jelly.

Pour contents into a fine mesh sieve and collect the liquid. (The flowers can be composted). Now that you have a pot of liquid, you might notice that the color isn't vibrant at all. That's okay. It will regain a yellow tone again.

In a large pot, measure and mix 3 ½ cups of dandelion tea, 2 TB. of lemon juice and one box of powdered pectin. Once dissolved, bring the pot to a boil. Add the sugar, stirring constantly, and return to a boil. Boil for 2 minutes. It will get very foamy and hot. Keep an eye on the pot and keep stirring, watching to make sure it doesn't overflow. You may need to turn down the heat just a little.
Process in a water bath canner for 10 minutes with 6 (8 oz). sterile jars, leaving ¼ inch head-space. Cool on the counter for 24 hours.