Gluten-Free Peanut Butter Cookies for the Family
Recipe for Gluten-free Peanut Butter Cookies
If there are no gluten-free sweets in the house, our kids gravitate to spoonfuls of peanut butter.
I love this recipe for many reasons; it's delicious, it's simple and there's a great backstory. One of our family's favorite elderly neighbors shared his recipe with me after finding out I couldn't have wheat. He brought me a plateful of cookies and this recipe. It was typed on a notecard. It has been a treasured gift I'm happy to share with you. These cookies go great with a morning cup of coffee, too.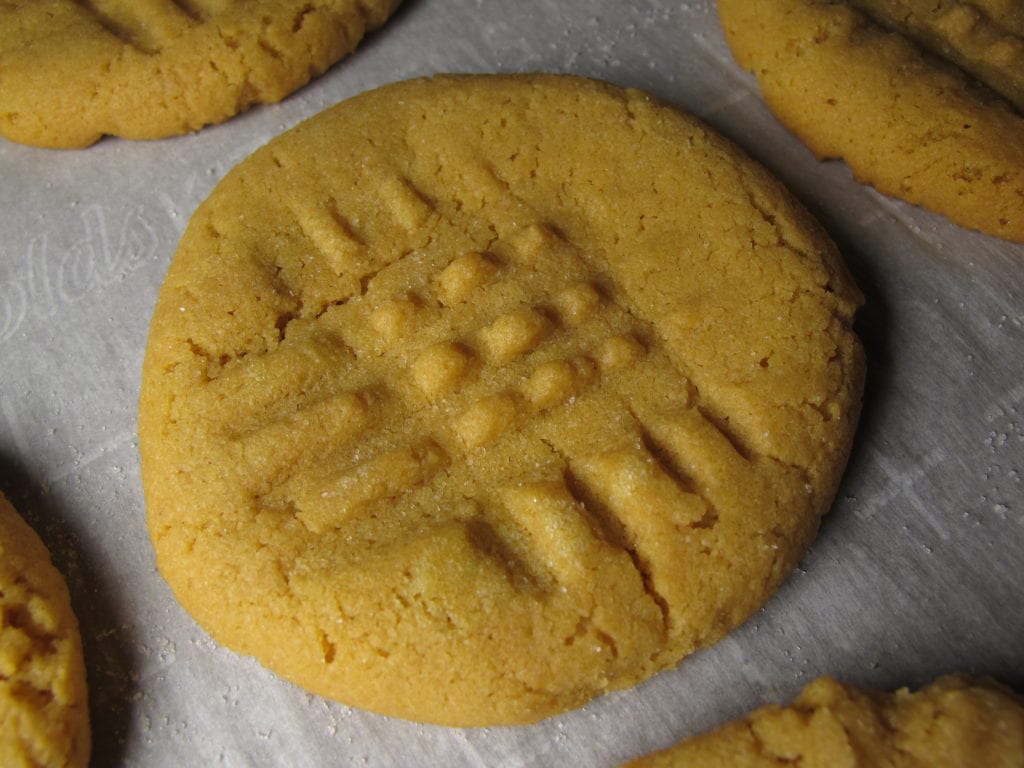 This recipe is easy for our busy schedule. I don't even need to pull out a mixer- just a mixing bowl and spoon. When I bake cookies, I like to double the recipe to leave some out and freeze some for lunchboxes. Freezing cookies also helps us from eating cookie after cookie when they are in plain sight. I'm all about baking if it helps the budget and gives us some better ingredients than the pre-packaged boxes.
I love this recipe because it only uses 4 simple ingredients. If there is a peanut allergy, you may substitute another type of nut butter.

Peanut Butter Cookies
1 c. sugar
1 c. peanut butter (or other nut butter)
1 egg
1 tsp. baking soda
Mix all ingredients together well. I usually do this by hand.
Drop spoonfuls of batter on a parchment paper lined cookie sheet.
Leave about an inch between cookies.
Press cookie tops with a fork, then sprinkle with sugar.
Bake at 350 degrees for about 12 minutes. Leave on the pan for a few minutes to "set."
Cool on a wire rack.