"How to make wild violet jelly" or "Another weed not to kill in your yard".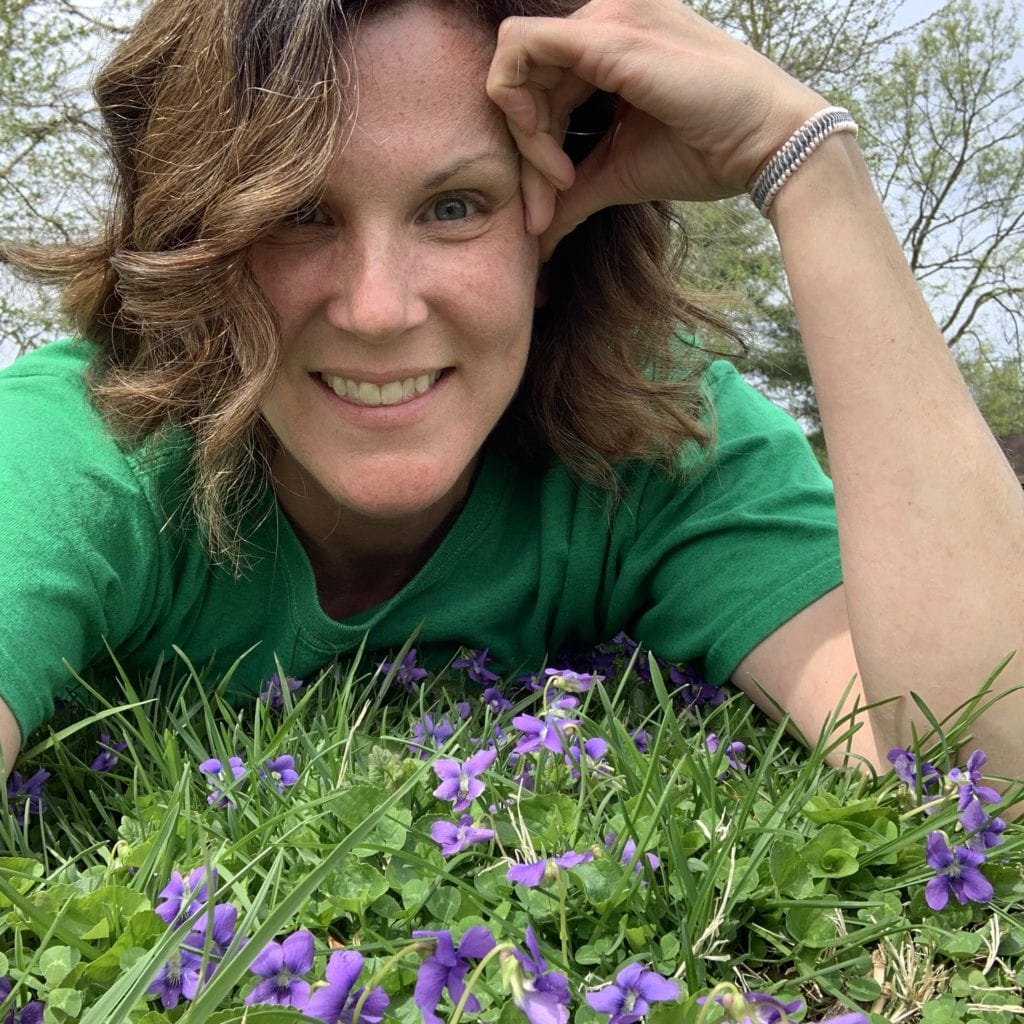 Wild violets usher in spring. The dainty purple wild violet flowers carpet the grass and hint of warmth to come. These flowers come in various shades of purple that are so intriguing at a closer look. At your next opportunity, grab a flower picking buddy and scoop up 2 cups of blooms for the most spectacularly vibrant jelly and mildly sweet taste you won't want to miss. If you've missed them, this is an important reminder to revisit the recipe after the next winter has gone. This jelly is the kids' favorite… and our first ever entry into the KY State Fair, winning 2nd Place in it's category! The recipe and procedure is very similar to making honeysuckle jelly.
Needed:
2 cups of wild violet flowers (soaked & gently rinsed from bugs)
2 ½ cups of boiling water
Juice of half a lemon to whole lemon ( if lemon is small)
3 ½ cups sugar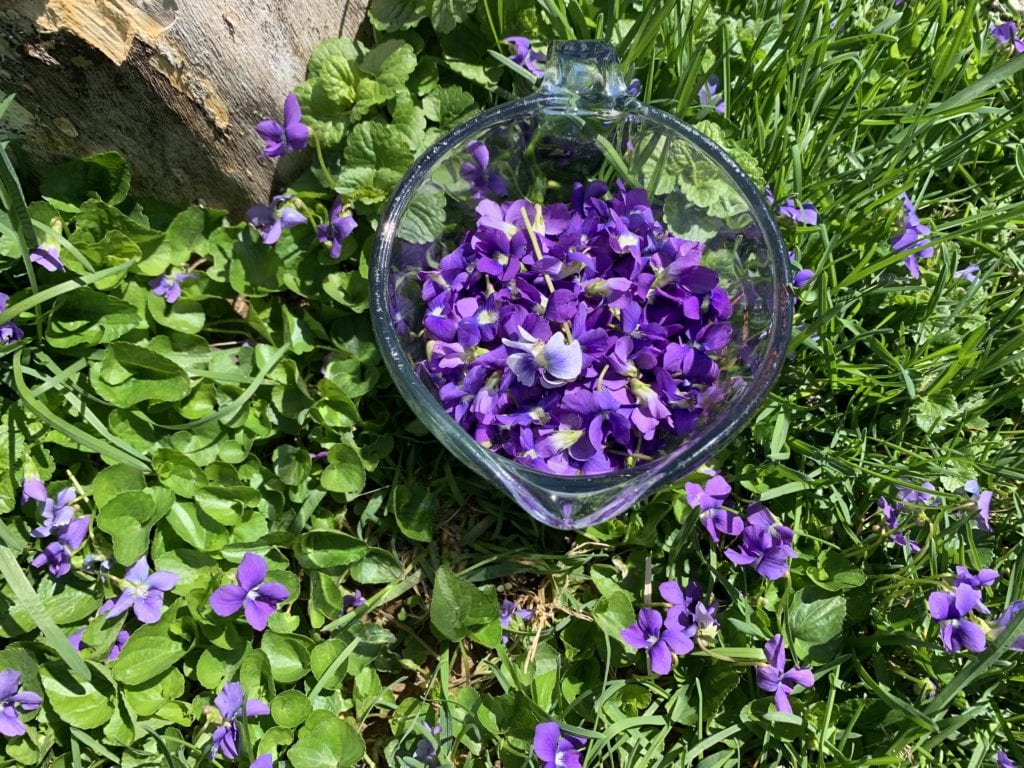 Pick 'em and soak 'em.
Put the soaked and rinsed flowers into a large mason jar or other glass container with a non-plastic lid. Pour 2 ½ cups of boiling water over the flowers and cover the jar with the lid. Allow the flowers to infuse the water for at least 4 hours- or until cool. I have also allowed this infusion to set overnight. Pour the infused water into a large heavy-duty pot through a sieve. You can compost the flowers. The water will go through a series of magnificent color changes. If the garden fairies made jelly, this is what they would make. It will have an earthy scent that is transformed into delight when the process is completed.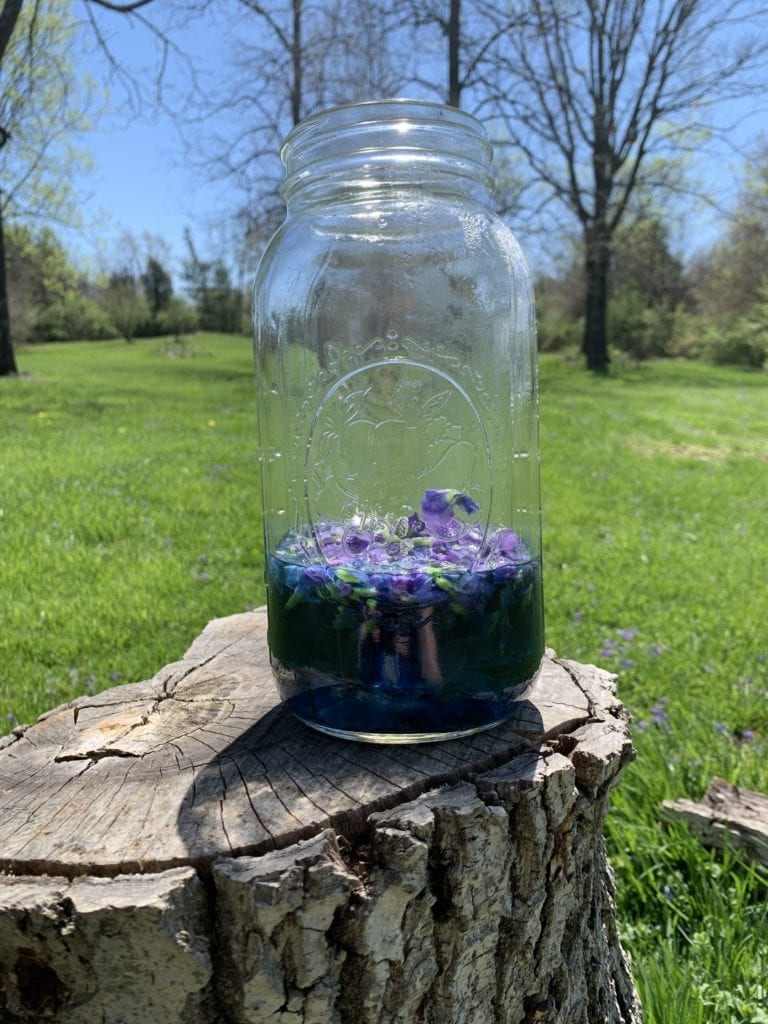 Squeeze the lemon into the infused water and a beautiful color change happens. It depends on the amount of lemon juice added. Enjoy this fun process. Add the box of pectin and mix well. Stir over high heat until the mixture reaches a heavy boil. Boil for one minute. Add the 3 ½ cups of sugar at once. Keep stirring and boil for another minute. This will get really foamy and hot. Do not step away.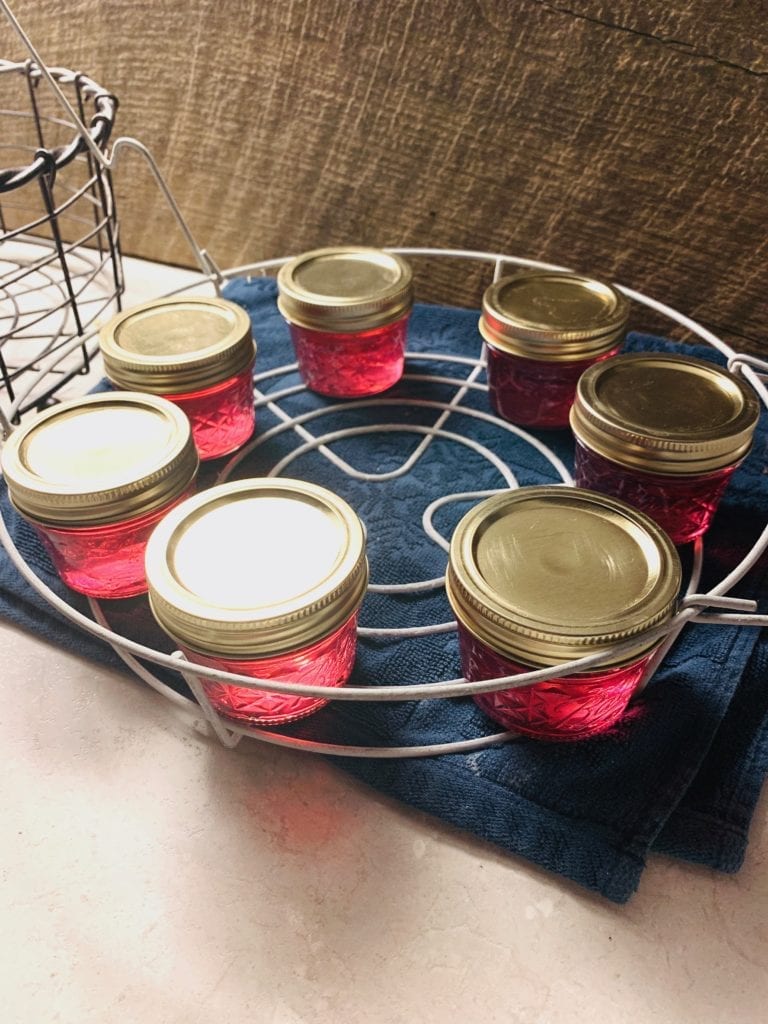 Have your canning jars ready to go from sterilized jars that were boiled and then simmered for 10-15 minutes and have clean rings and lids ready. Remove jelly mixture from heat and immediately pour into hot jars, hand-tighten rings over lids. You can tip the jars over for 15 minutes and back upright to seal- or you can use a hot water bath for 5 minutes. You will know the jars have sealed when they "ping" and the center bump has flattened. Allow to sit undisturbed for 24 hours. *Always make sure you have properly identified your foraged goods before consuming them.